ABOUT US
Injabulo is a Zulu word for happiness and our mission is to ensure that every purchase from Injabulo will help towards lives being changed for the better.
The founders of Injabulo, Chrissie Sherwood and her husband Roger, went to South Africa in 1997. Whilst there they met wonderful, kind people who were living in abject poverty.  They decided to help by providing a market place for the wonderful goods they make.  The artisans are paid a wage far above the minimum in Africa; a decent wage means that they can buy good nourishing food, pay for education for their children but most importantly hold their heads high and live with dignity.
In addition Injabulo works with Pebbles Project, a charity in the Cape Winelands helping children born with special needs as a result of Foetal Alcohol Spectrum Disorder and currently sponsor two children; their sponsorship pays for specialist teacher training and crèche places for the children.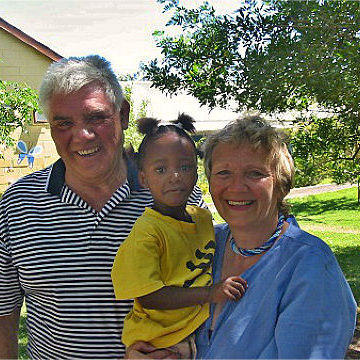 Chrissie & Roger – Shown here on a visit to the Pebbles Project with Yonela, one of the many children that they have sponsored.
In May 2021, Chrissie and Roger passed the ownership of Injabulo to Lynne Mold, who shares their values and has a lot of experience both travelling in Africa and working with similar groups of artisans in Nepal.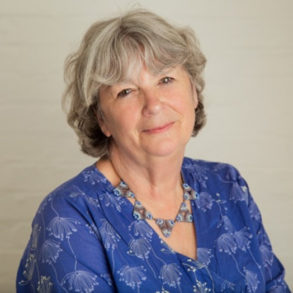 It has always been important to both Chrissie and Lynne that they can see fair trade policies in action, ensuring that the producers are all treated very fairly and are given a chance to improve their own lifestyle and that of their families by learning or developing a skill.
CONTACT US
Need to get in touch? Fill out the contact form below.